Tower Metal Balance Eagle
Sale price Price $38.96 USD Regular price $68.96 USD Unit price / per
product description:
The iron tower represents perseverance, and the eagle represents freedom to soar.

Creative gravity: Due to gravity, the perfectly balances the top of the  Tower, you can even rotate it 360 degrees without worrying about falling.

Unleash your nature: When you play with it, you will be surprised to find that it is free from a lot of pressure.

You can take the  off and place it on your finger and anywhere else you want.

The perfect decorative for office and home.

 

Material: high quality zinc alloy.

Size:20cm*21cm/15cm*15cm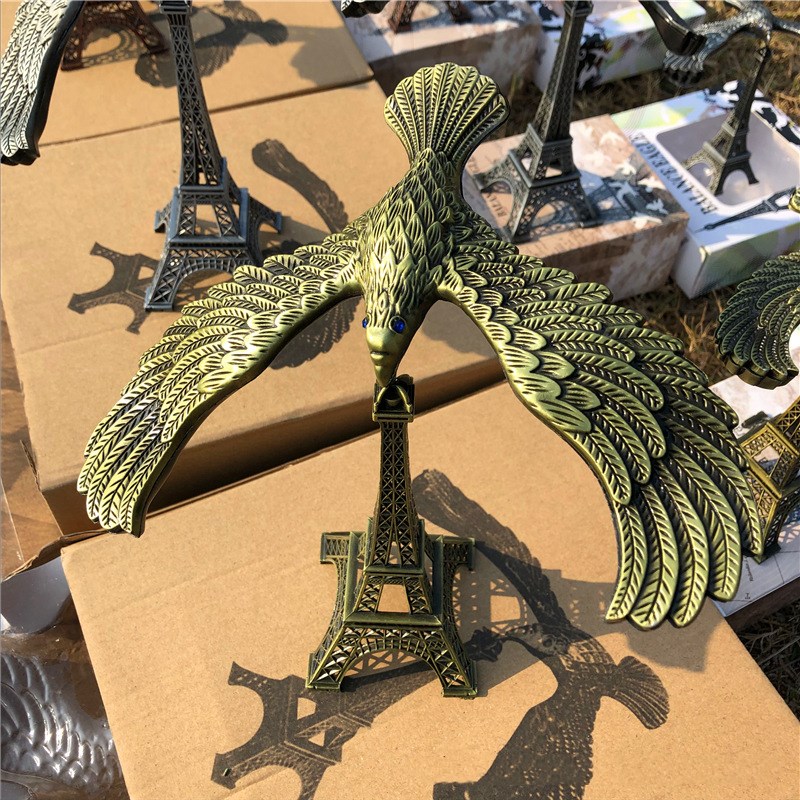 Durable alloy material: Made of high-quality zinc alloy with good corrosion resistance and good surface gloss. Exquisite workmanship, the product is polished and colored, giving the product a retro charm.
During the process of manufacturing goods we use only the high-quality materials

So you are ensured to receive a high quality product, that will please you and be in perfect condition for years to come
Care instruction: wipe with wet cloth.